Being there for each other is important to the Catholic Youth. Under the roof of the Catholic Church, people meet regularly (once a week, by age) to talk, play or listen to music.
The KaJu organizes excursions, cooking and video evenings, but also takes care of various projects around the world.
To be always up to date, the group leaders regularly attend training courses.
Since 2007, the KaJu belongs to the KLJB (Catholic rural youth movement). The KLJB supports the KaJu in planning and implementation of festivals and major events, offers training courses and has a large pool of different equipment.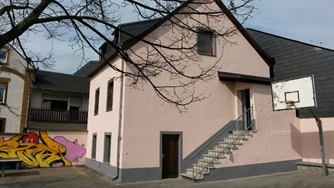 With our support the children of the development association youth care Ochtendung can participate in a meaningful leisure time.
There are available any kind of games, such as kicker, X-Box but also board games. In addition, the children have the opportunity to disconnect from everyday life, to listen to music or to watch movies together. Also, the children are provided with homework assistance between 1:00 pm and 3:00 pm.
In the courtyard of the youth center, children can participate in sports activities such as basketball, football and table tennis.
In addition to this leisure activities are also individual events such as cinema, the running club, cooking and the visit of sports events (holiday programs).
Leader: Thomas Geisen
Development association youth care Ochtendung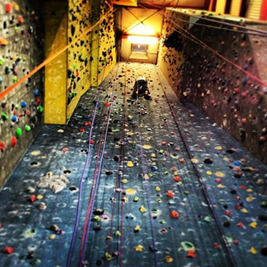 The Kanditurm (Andernach) offers many leisure activities, such as climbing, squash, badminton, bouldering and inclusion.
From the professional to the beginner, everyone is welcome to explore his skills. On a climbing wall with a height up to 21 meters and a climbing area of 800 m² or on one of the 2 boulder areas.
The Kanditurm also includes 4 squash courts and 4 badminton courts.