Based on our experience in building modern and precise test stands we developed a modern and relay able concept to combine and control the technical components of your car driving center.
Core component is an National Instrument control system. The user interface can be delivered as
Pulpit with push buttons
Panel – PC
Tablets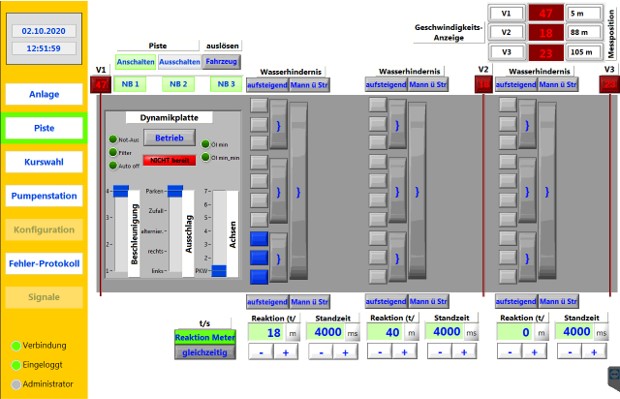 following electrical components are as well within our product portfolio:
Induction loops for the speed measurement
GDS-contact bars infront of the kick-plate
Speed indicators with light depending LED-numbers
WLAN-network with high performance antennas to use the IPAD's
The complete control system end electrical equipment can be put in one of the team containers, which are usually used for team meetings during the driving course.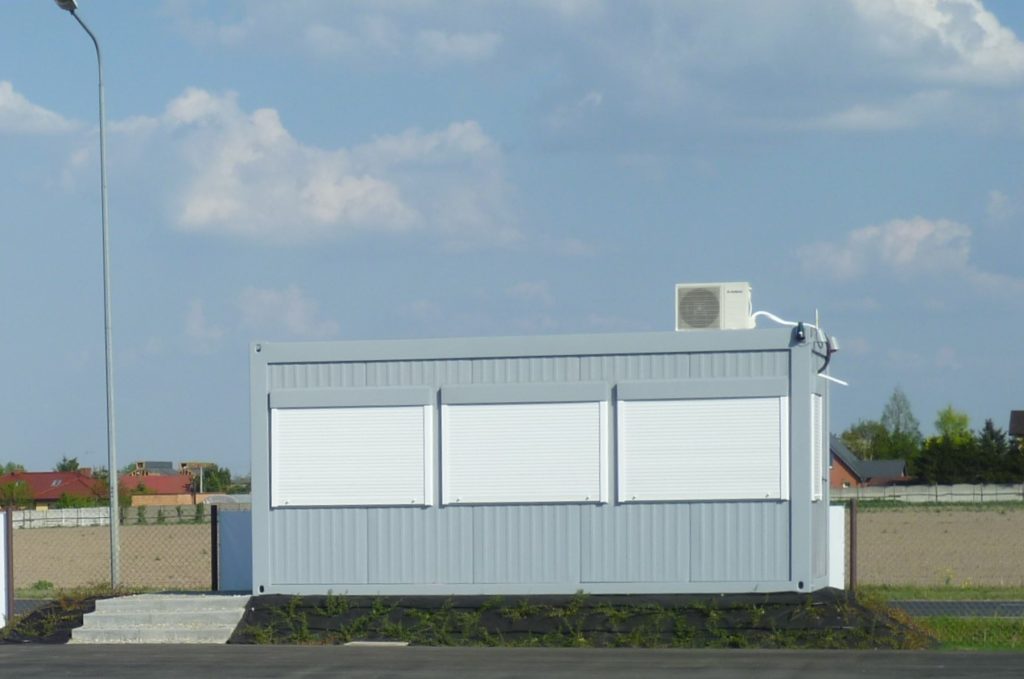 Features
Automotive test bench technology as the basis
Outstanding operating concept
Easy course setting at the push of a button
remote maintenance
Induction loops or radar technology
The optional available IPAD's as control system brings the trainer in the position that he can control the driving center from any place of the circuit.He can adjust following function:
ON / OFF of the modules
preselection of water obstacles
Direction and speed of the kick-plate