Together with our partner HL-Hydraulik we are able to provide the complete portfolio for your driving center.
Following modular systems are available and can be perfect arranged for your needs:
Irrigation system
Obstacles for car- and truck/bus areas
Pumpstation
Valvestation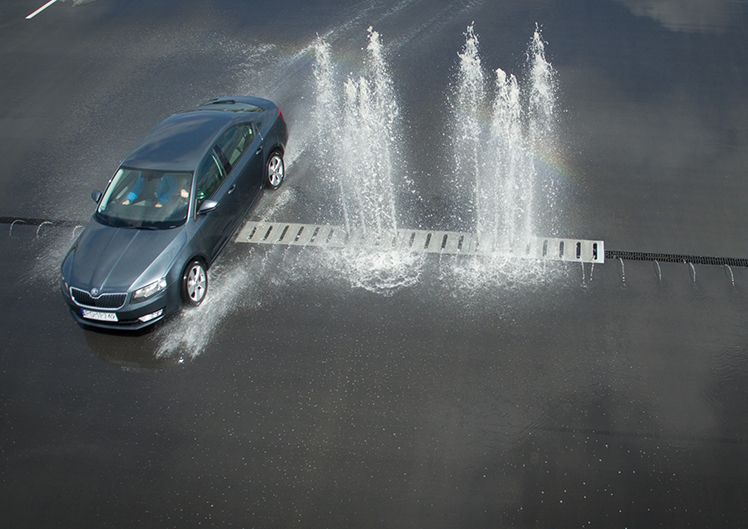 In combination with our new developed control system we are able to provide a low energy / low water consumption driving center.
The system is as well developed to run during all seasons of the year. We guarantee the functionality at temperatures down to minus 20°C / – 4°F.
To increase the reliability of the system we decided to offer redundant pump system. Due to the low pressure system the we are able to run the water system with pumps which are still movable without crane. Therefore in case of an brake down of a pump it takes only a short time to exchange the pump.
Please find more information at our partner website: HL-Hydraulik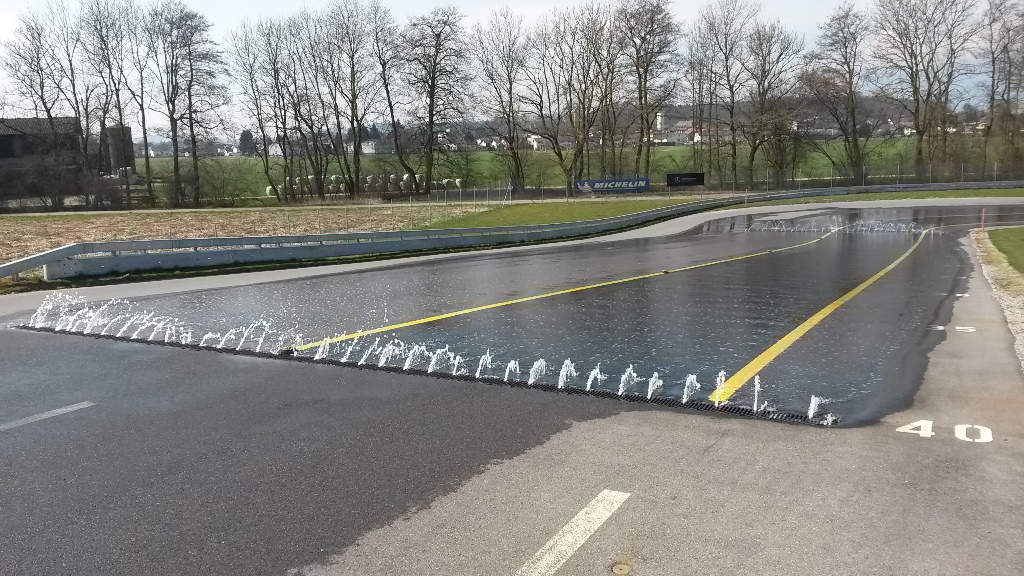 Features
Energy efficient system
Redundant system (total failure excluded!)
Free-flowing irrigation
100% suitable for winter without trace heating
Insensitive to dirt due to the large outlet openings