While brake components for the automobile manufacturer are delivered "dry", some components have to be filled with brake fluid for servicing.
This test stand evacuates the unit down to a minimal residual vacuum, carries out a leak test and then fills the unit with brake fluid.
The filling area is then dried again and the next unit can be filled.
Optionally, the brake fluid is permanently circulated under vacuum, degassed and freed from moisture.
During the filling process of ABS units, the valves and the pump within the ABS unit are switched via special software.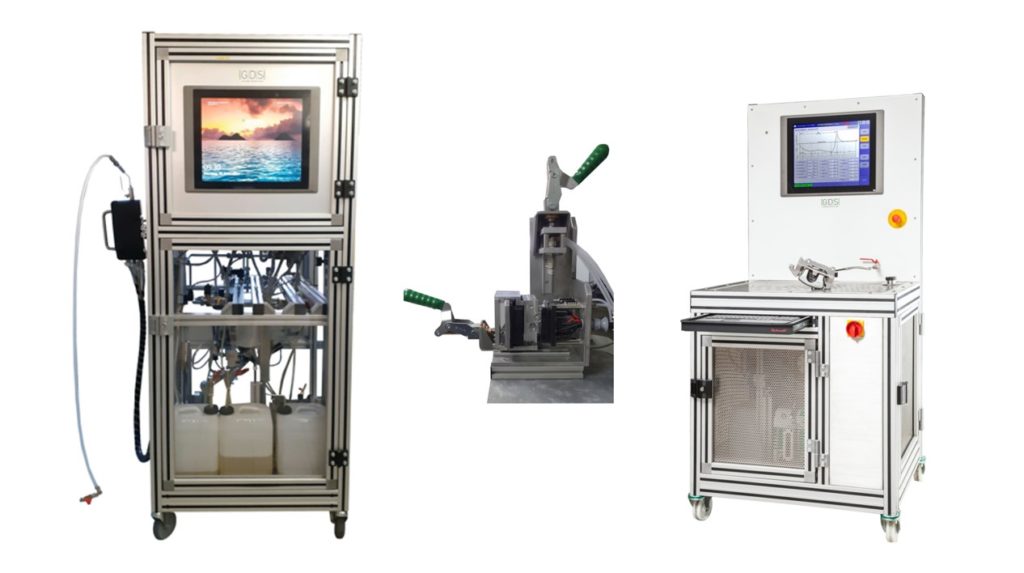 Features
Vacuum pressure less than 3 mbar
Filling pressure up to 6 bar
automatic filling process
Filling report
For ABS systems from many car manufacturers
Degassing unit for brake fluid preparation