A disc brake with an integrated electric handbrake is being functionally examined.
The brake and electric drive are separated and connected to one another again via a measuring shaft with torque measurement and angle of rotation measurement.
The test stand measures motor voltage and current, torque, speed, angle of rotation and the clamping force.
The engine speed, piston stroke, output power and various degrees of efficiency are calculated online.
Automated actuation sequences can be programmed prior to measurements.
A test sequence with automated evaluation and target / actual comparison with parameterizable variables is also available.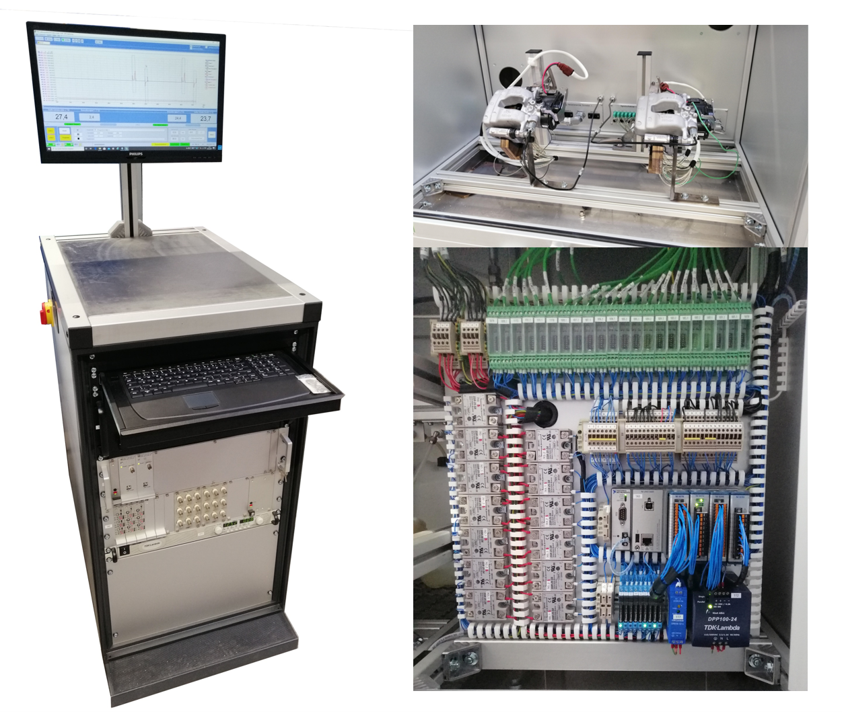 Features
Force measurement
Hydraulic actuation
Climatic chamber control
Brake disc temperature up to 700 °C